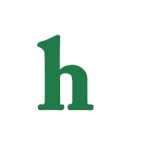 Taylor Swift and Sarah Palin were both in attendance for the "SNL 40" event in New York City on Sunday night. The epic live show included a red carpet, and dozen of celebrities and former cast members who all came back to pay tribute to the iconic live sketch show during its 40th anniversary.
Taylor Swift not happy about sitting next to Sarah Palin
However, Taylor Swift, who made a cameo in the star-studded "Californians" sketch couldn't control her emotions of disapproval about being seated next to Sarah Palin while in the audience. Palin, who was regularly made fun of during her run at the Vice Presidency was involved in a skit where she asked Jerry Seinfeld if "Saturday Night Live" creator Lorne Michaels would pay her to run for President in 2016 with Donald Trump as her running mate.
Photos of Swift and Palin sitting next to one another tell the story of two women who have no love for each other and absolutely nothing to talk about. While the night was all about fun, memories, and of course the laughs, Taylor obviously couldn't stand being seated with Sarah, as her face told the story of an unhappy pairing.
Taylor in a bad mood?
As many Taylor Swift fans know that "Blank Space" singer is usually very upbeat and cheerful and loves to talk to other celebs in the audience at events such as this one. She's also notorious for dancing and singing loudly when the musical acts perform on stage. However since the musical performances included her one time bully Kanye West and Miley Cyrus we're not confident that Taylor was doing much dancing at the "SNL 40" event.
What are your thoughts about Taylor Swift allegedly not being happy sitting next to Sarah Palin at the "SNL 40" celebration? Tweet us @OMGNewsDaily or leave a comment below.