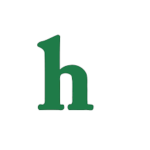 Taylor Swift and Calvin Harris' relationship is heating up. The "Bad Blood" singer and her boyfriend had everyone talking at the Billboard Music Awards last week when they showed off some serious PDA, hugging and kissing when Taylor won her various awards.
Taylor Swift and Calvin Harris Relationship Heating Up
Hollywood Life reports that Calvin, 31, has big plans to introduce Taylor, 25, to his family during a romantic summer vacation later this year.
"He's going to come to her show in London at the end of June. It's right before she gets some time off, so it's perfect. They're going to have time together in Europe, so they're planning their first vacation together. Calvin's going to show her around London and they're talking about taking a trip to Scotland together, so she can see his hometown and meet his family."
Taylor Is Hotter Than Ever Right Now
Recently, Taylor Swift took the number one spot on the Maxim Hot 100 list, and she was honored to be at the top of that list.
"It's really nice and such an incredible compliment," Taylor said. This year has been my favorite year of my life so far. I got to make an album exactly the way I wanted to make it. I got to put it out exactly the way I dreamed of putting it out. Every one of these kinds of whims and ideas came to fruition. The videos — I'm proud of those, I'm proud of the tour, I'm proud of the way this has all happened. In them midst of all that, this is really nice. It really feels like a wonderful celebration of my favorite year."
What are your thoughts on Taylor Swift and Calvin Harris' relationship? Tweet us @OMGNewsDaily.