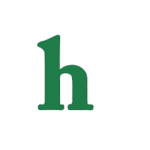 Suzanne Crough, best known for her role in the 70's pop culture hit sitcom "The Partridge Family" as Tracy Partridge died unexpectedly in her Arizona home on Tuesday, April 28 at the age of 52.
70's star Suzanne Crough dead
Suzanne Crough's death was confirmed by her husband on her personal Facebook page.Crough starred as the youngest member of the "Partridge Family" Tray, who played the tambourine for the family band which aired from 1970-1974.
Patridge Family who played Tracy, dies unexpectedly
In 2010 Crough appeared with the cast of the "Partridge Family during a reunion on the "Today Show." The "Partridge Family" was the story of a suburban widow Shirley and her kids tour the country in a wildly painted bus performing music as a family. The show ran from 1970-1974 and besides Crough starred, Shirley Jones, former teen idol David Cassidy, Susan Dey, Danny Bonaduce, Dave Madden and Brian Forrester s well as the late Suzanne Crough as the Partridge Family and band manager Reuben Kincaid.
Suzanne Crough's acting credits also reveal that including her stint on the Partridge Family she also appeared on several TV movies and made many guest appearances in TV shows like "Mulligan's Stew."
After leaving show business, she had been working as a manager at an Office Max in Bullhead City, Arizona. She told the Today Show in 2010 "I'm an office manager for Office Max…I have a normal job."
At this time the cause of Suzanne Crough's death is not know. Crough is survived by her husband and two daughters, Samantha and Alexandria. Our condolences go out to the family and friends of Suzanne Crough during this difficult time.
Rest In Peace Suzanne Crough.