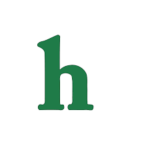 It's June and that means big summer blockbusters! One of the best parts of summer is heading to the movie theater, or better yet the drive in, to watch some of the biggest movies of the year. We're breaking down the ones that you just can't miss this summer. So be ready to be heading to the movies a lot this June-August.
Summer Hot List: 7 Movies You Have To See This Summer
1. Fantastic Four — Everyone loves superhero movies and if you are one of the people who can't wait to see this reboot we think you'll be pleasantly surprised by the cast which includes Miles Teller, Michael B. Jordan, Jamie Bell, and Kate Mara. See it August 7.
2. Ted 2 — The Thunder Buddies are back, and this time Ted wants to have a baby. Yes, it sounds ridiculous, but Mark Wahlberg and Seth MacFarlane are a hilarious team so it will be good for some laughs, which hits theaters June 26.
3. Terminator: Genisys — He was right when he said he'd be back. Arnold stars in the new movie of the Terminator saga, and fans of the series are totally pumped for the film out July 1.
4. Magic Mike XXL — The Kings are back! Channing Tatum and his buddies are back in action for the sequel to the hottest male movie of the past decade. This time the guys are on the road and hotter than ever. See it in theaters on July 1.
5. Ant Man — Another super hero movie and it stars Paul Rudd. While many might not think of Paul as a leading man in a hero flick, but the hardcore comic fans will go see it, and so will fans of the superhero genre as well. See it July 17.
6. Jurassic World — We're predicting this is the BIGGEST movie of the summer. Starring Chris Pratt and Bryce Dallas Howard fans have been waiting for this for what seems like forever, and everyone will be flocking to see this film on June 12.
7. Inside Out — This is going to be the hottest kid/family film of the season. With an all-star cast voicing the characters the trailer already has us hooked, and the kids and their parents will likely love this cute comedy out on June 19.
What are your thoughts on these hot summer films? What will you see? Tweet us @OMGNewsDaily.