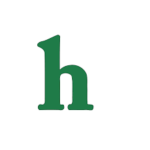 Suge Knight announced that he has decided to forgo the surgery on his head to remove the bullet that hit him 19-years ago that was meant for his close friend rapper Tupac Shakur. In 1996 Suge Knight was driving the car transporting Tupac Shakur down the as Vegas Strip. On September 7. Shakur was shot multiple times in a drive-by shooting at the intersection of Flamingo Road and Koval Lane in Las Vegas, Nevada following the Bruce Seldon vs. Mike Tyson fight.
Suge Knight to keep Tupac bullet inbedded in head
Tupac was blasted with a rain of gunfire that hit him in the chest, pelvis, and his right hand and thigh, one of the rounds went into Shakur's right lung. Suge Knight was hit in the head by fragmentation. Responding Nevada officers and emergency vehicle operator took Knight and a wounded Shakur to the University Medical Center of Southern Nevada.
Suge Knight suffering medical issues in jail
At the hospital, Shakur was heavily sedated, was placed on life support machines, with grim prognoses being reported by his team of medical doctors. Six days later Shakur died of internal bleeding.
Suge Knight has had his share of troubles over the years, he is currently in jail where he is suffering from health issues. Knight reportedly keeps passing out in jail, doctors want to do an MRI, but the bullet in Knight's causes interference with the machine. Physicians have stated that it needs to be removed. But Suge Knight has decided to keep the bullet because he feels he will die if doctors attempt to remove the fragment.
Suge remains in jail pending a January 29, 2015, a hit-and-run incident that left one man dead. After Knight turning himself in, Suge was arrested on murder charges. Video footage reveals Knight deliberately running the men down with his car.
Knights' bail has been dropped from $25 million to $10 million. Suge has stated a number of times that he believed his friend Floyd Mayweather Jr. was going to pay his bail after winning the title match bout between himself and contender Manny Pacquiao.
However the match was fought in Las Vegas on May 2, with Mayweather winning the bout by decision. It is estimated that Floyd Jr. took home over $200 million dollars from the event. Sadly for Suge, there has been no word from Mayweather about coughing up the $10 million in bail. Obviously, Suge Knight is not a $10 million friend in Moneymaker's eyes.
What do you think about Suge Knight opting to keep the Tupac Shakur bullet imbedded in is skull?