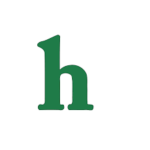 "Vampire Diaries" fans can say goodbye to Jeremy Gilbert. Actor Steven R. McQueen is leaving the series this season to all the fans disappointment.
Steven R. McQueen Leaving 'The Vampire Diaries'
According to creator Julie Plec, Jeremy Gilbert won't die, as he's already done that a couple of times in the past, but he will be gone (mostly) for good.
"We're saying goodbye to Steven McQueen, as a series regular, in the 14th episode. I was there when we were shooting his last scene and, spoiler alert, it's not a death scene because that would just be too mean," she told Variety.
"I got really nostalgic and really emotional about it because I said to Ian [Somerhalder], every episode and every character goodbye that we do now feels like we're just one goodbye closer to the end," she continued. "I'm sure there's somebody out there that wants the show to go 20 seasons, but it won't. It will go eight, it'll go seven, it'll go nine, whatever, but we've done six so we're in the third act of our story so everything is leading us toward the end. Every goodbye actually hurts a bit. I've become so close to these people. You don't spend that much time with people and not fall in love with them."
Jeremy Gilbert to Say Goodbye to Mystic Falls
Meanwhile, it looks like "The Vampire Diaries" could be sending Jeremy Gilbert off to art school, which after his dramatic life could be the best thing for him.
Julie Plec later weighed in on the fact that "The Vampire Diaries" is winding down, and needs to start giving the characters their final bows.
"We're in the third act of our storytelling of the show. Everything that we're doing is moving towards the end. Over the course of the next few years, we will need to start having the characters make choices about what they want with their lives and say goodbye to some people. It's all part of moving toward the end, however long that takes," she told EW. "He's growing up and moving on. He will be out living a real life."
What do you think about Steven R. McQueen's character Jeremy Gilbert leaving "The Vampire Diaries?" Tweet us @OMGNewsDaily or leave a comment below.