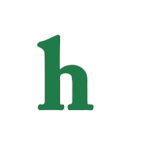 Stephen King fans are overjoyed to hear the big news concerning King's horror novel "It." Cary Fukunaga the director of the HBO hit series "True Detective" will begin filming the Stephen King adaptation of "It" next summer.
Stephen King's "IT" finally coming to the big screen
It has been a long development process according to Vulture who spoke with the Stephen King project's producer Dan Lin, who confirmed the Stephen King "It" adaptation would be his next live-action movie. Lin also confirmed he would be working on the "It" project with Cary Fukunaga
"The idea is to start official prep in March for a summer shoot," said Lin. "Cary likes to develop things for a while, and we've been with this for about three or four years, so we're super excited that he stayed with it. You guys are gonna be really excited."
Stephen King fans are anxiously awaiting the new "It" film after being fairly disappointed with the 1990 ABC made for TV miniseries. The TV version starred Tim Curry who did play a memorable performance as Pennywise the evil clown. But fans for the most part all agree that they are very excited to see an updated more depth look into the Stephen King horror.
Stephen King excited about new "IT" adaptation
The new film according to Lin will be a two film series. "The book is so epic that we couldn't tell it all in one movie and service the characters with enough depth," explained Lin; the first film, then, will be a coming-of-age story about the children tormented by It, while the second will skip ahead in time as those same characters band together to continue the fight as adults.
Cary Fukunaga for now is only committed to directing the first film, Lin did reveal that the in-demand helmer is currently closing a deal to co-write the second.
Stephen King is reported to be over the moon with excitement about the new big screen adaptation of "It." King gave the production team his full blessing on the new "It" project. Lin claims that they sent Stephen King the film script an was not going to make the film unless King felt it was the right way to go with the project.
Lin claims he was pleased with Stephen King's response of, 'Go with God, please! This is the version the studio should make.' So that was really gratifying."
Now all we need to know is who will be starring in the film, who the role of Pennywise will go to and when we can look forward to the Stephen King "It" big screen release.
Who would you like to see star in this film?