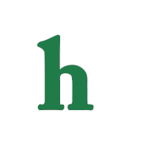 "The Simpsons" renewed! That's right, Homer, Marge, Bart, Lisa, Maggie, and the rest of your favorite Springfield residents will be back for two more seasons, making it a unbelievable Seasons 27 and 28 to air on Fox in the future.
Simpsons Renewed For 2 More Seasons!
TV Line reports that the news of the Simpsons renewal came in the form of a statement from the cartoon patriarch of the Simpson's family, Homer himself. "I've outlasted Letterman, Jon Stewart and 'McDreamy,' because I have something they don't: a costly 200-donut-a-day addiction," reads the statement.
This means more antics from the first cartoon family of Fox, and after 26 seasons on air, fans still love the show as much as ever. In fact, many of the series' fans weren't even born when the show first aired. This is a complete rarity in the television world, in which long running shows are few and far between.
The Simpsons Just Won't Stop
However, the network as stuck with "The Simpsons," believed in it's fan base, and it's worked for them. With other cartoon comedies such as "Family Guy," "SouthPark," "American Dad," and "Bob's Burgers" there could also be longevity, but "The Simpsons" mold will be hard to break for sure.
What are your thoughts on "The Simpsons" being renewed for 2 more seasons? Tweet us @OMGNewsDaily.