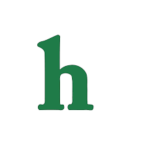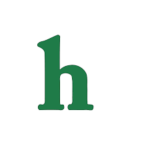 Sierra Pippen the 20-year-old daughter of NBA great Scottie Pippen was arrested for the second time in less than a month.Sierra Pippen a collage student at University of Iowa was arrested last Sunday, for drunkenly urinating in the lobby of the Sheraton Inn in Iowa City, Iowa.
NBA star Scottie Pippen's daughter arrested in Iowa
Iowa police reports reveal that Sierra Pippen reportedly entered the lobby of the Sheraton Inn in Iowa City, Iowa, at 1:30 a.m., and urinated on the hotel floor and then left.Officers found Pippen close to the scene very inebriated and smelling strongly of alcohol.The young woman was wearing two different wristbands indicating that she had been admitted into at least two nearby bars earlier that evening.
Sierra Pippen arrested for second time in one month
Pippen is reported to have become out of control when the officers attempted to question her about the incident. Sierra Pippen immediately began accusing the officers of of being racist and refusing to take the field sobriety testing.Officers hauled in Sierra Pippen to a nearby jail on charges of public intoxication and public urination. Hotel staff identified Pippen from an incident that occurred earlier in the month at the hotel.
Sierra was charged with public urination and public intoxication and released from jail at around 10 a.m. yesterday after she posted $500 bond.Earlier this month Pippen was arrested at the same hotel after getting into a drunken altercation with hotel staff. Pippen was also arrested that evening with a test showing blood alcohol content to be .141 percent.
Sierra Pippen is the second oldest child of six belonging to NBA hall of famer and Chicago Bulls six time champion Scottie Pippen. One would have to imagine the NBA baller is getting very concerned about his daughter's recent behavior. Hopefully the family and Sierra Pippen come to terms with the issues and get the young woman some help very soon before things take a sever and unfortunate turn.
Do you believe Scottie Pippen will be sending his daughter to rehab in the immediate future?