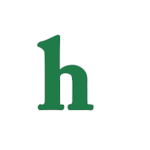 "She's All That" is getting a remake! The hit 90's movie starring Freddie Prinze Jr., Paul Walker, Rachael Leigh Cook, and more is the latest 90's movie to get a reboot, and fans are freaking out about it.
'She's All That' Remake Happening!
According to the Inquisitr, "She's All That" is a 90's romantic comedy about Zack, played by Freddie Prinze Jr., as he loses his girlfriend Taylor to a MTV reality star, and bets his best friend, played by Paul Walker, that he can use his popularity to replace his girl and make any other girl in their high school popular enough to beat Taylor out as prom queen.
Laney Boggs, the artsy, shy, quiet girl is chosen, and Zack sets out to loosen her up, give her a hot makeover, but begins to fall in love with the person that she is when she finally opens up to him and he learns more about her and her family.
New Young Cast To Be Chosen
A hot new, young cast will have to be in place for the film, which is being produced by Tonya Lewis-Lee, the wife of famed director and New York Knicks fan, Spike Lee. Kenny Leon is reportedly set to direct the "She's All That" remake, and we can't wait to see which young actors and actresses they'll find to play the characters.
Meanwhile, another Freddie Prinze Jr. 90's film is getting the remake treatment. "I Know What You Did Last Summer" currently has a remake in the works.
What are your thoughts on Freddie Prinze Jr. and Paul Walker's 90's hit "She's All That" getting a remake? Tweet us @OMGNewsDaily!