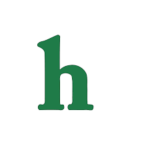 The Sherri Shepherd baby drama has come to an end, or beginning, depending on how you look at it. The former "View" co-host has legally been named the mother of a surrogate child she planned to parent with now ex-husband Lamar Sally.
Sherri Shepherd Baby Ruling Revealed
According to People Magazine, Sherri and Lamar planned the baby to be born via surrogate and it is not Shepherd's biological child. However, several months in to the pregnancy Sherri and Lamar split and the comedian had a change of heart about raising the child with her now ex-husband.
Sherri Shepherd's baby responsibilities came in to question when she refused to take financial responsibility for the baby, now 8 months old. Lamar Sally decided to take his former wife to court to determine whether or not Sherri needed to provide support for the child, which he is raising by himself.
Shepherd Named Financially Responsible for Baby
"I'm glad it's over, but I feel sad what it had to come to. Now I can go back to L.A. and tend to my son," Lamar said after the ruling.
This is a very sad case when you think about the child involved. One day he will grow up to find that he was brought in to this world by someone who changed her mind about him. Thankfully, he has Lamar Sally to take care of him and he'll have financial support from Sherri Shepherd along the way as well.
What are your thoughts on the Sherri Shepherd baby ruling? Tweet us @OMGNewsDaily.