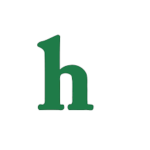 Shameless' February 1st's episode took a strange turn as fans watched on as Fiona went from lust with Gus to the alter. That is right Fiona Gallagher is now officially Fiona Pfender! Fiona and Gus went from one day of rolling round in the hay to filling out a marriage application and standing in front of the judge at the courthouse saying their "I Do's." We have to say that not many really saw that one coming this week.
Fiona off the market, gets married to Gus
This Shameless announcement was made public at the diner and in front of Fi's boss/friend/potential love interest Sean, and he was clearly disappointed with Fiona's recklessness.We have a feeling that the honeymoon will not last long, because lets face it is Fiona, and Gus did marry into the Gallagher family. There are also many unanswered questions about Gus, just wat kind of man is he really,and we still have the big unanswered question of where is Jimmy/Steve/Jack, we know he is out there somewhere.
Frank goes from rags to riches back to rags
While Fiona was off getting married Frank engaged Carl's help to try and track down his $120,000 insurance payout. Frank blacks out with his biggest blackout of his lifetime and that says a lot. Frank has no clue after having the celebration of all celebrations running through town blowing through his cash.
This night which included buying drinks all evening at the Alibi for the entire bar, buying a Porsche, gambling and renting three high dollar hookers for the weekend at a swanky hotel. Needless to say Frank is back to broke again after investing most of his money for children's prosthetic limbs. Frank even has a run in fighting one of the children for the leg after finding out it costs $60 grand. So Shameless!
Carl has also taken on a part time job on the streets posing as a crippled drug dealer, getting in with all the wrong elements. This looks to be nothing but big trouble coming for young Carl. Speculation on the Shameless fan pages believe that this season one of the main characters could be tragegically killed off.
If we go through this step by step it s hard to try to deduce just who it could be, obviously Fiona and Frank are the meat of the Shameless storylines. That leaves Lip, who by all means seems to be the most normal of the family and is trying to better his life the best he can.
Debs has become very vocal and outgoing this season on Shameless. She seems unafraid of taking o the role of a grown woman, this could find her in situation she is not ready to handle. Liam, too young, besides this kid has already at his young age had one life threatening scare.That leaves Carl and Ian. Hopefully Carl does not get taken out by some kind of druglord gang style shooting, but he appears to be the most likely to head down Frank's destructive path.
Ian's mental issues are mounting and could prove to be more than Mickey can manage, so that door is always open considering the family history.Showtime's Shameless is definitely opening up the show's story plot in season 5 to build up to a major Gallagher family shocker, but who, and what remains to be seen just yet.
Who will out Gallagher the other on the next episode of Shameless?
Shameless airs on Showtime on Sunday nights at 9 p.m.