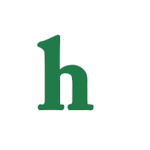 Shameless fans were surprised and shocked by the early return of Jimmy/Jack/Steve so early into Season 5. JJS makes his presence noticed just days after Fiona marries Gus.
Fiona's true love Jimmy/Jack/Steve returns to face Fiona
There has been a lot of big changes in Season 5 of Shameless that have been a hard enough change to accept for Fiona, who still has not even bothered to tell anyone except Lip that she is married, but now Steve decided to waltz back into her life, again just as she was accepting her new found life changes.
Shameless fans, who will Fiona choose to love?
Fiona's reaction to Steve's return on Shameless clearly reveals the shock and anger that is about t be unleashed upon the disappearing and always shad Steve. Steve's personality is pretty cocky at this point to believe he is able to come and go at his own free will in Fiona's life. Steve showed up in the last scene of the Showtime hit comedy drama Shameless this past Sunday night.So this drama will surely build next Sunday night. Fans are now wondering what Fiona will do, will she send Gus dissolve their spur of the moment wedding, or will Gus step and fight for his new bride?
As far as the rest of the Gallagher clan, Frank has come to understand that he is broke once again and virtually homeless. Frank then devises a scheme to play off off the mourning father of his liver donors' father and slips his way into their home and life pretending to assume the life of their dead son David, that is until he sleeps with the mother.
Lip escaped a close call with the law after Mickey decided to shot up a business that has moved into the changing neighborhood, the near arrest scared Lip straight enough to make the decision to get out o the old neighborhood and head back to school early before it is too late.
Debs, well Debs is really going over the edge these days and has decided that she wants to become a fighter and needs to bulk up with the help of steroids. The drugs are expensive so she and Carl make a video to release online of Debs beating up her high school enemies. The two need to make money, Debs for the steroids and Carl because he owes the drug dealer he is working for some cash due to a mathematical error.
Ian's story went all kinds of crazy, his mental disorder is becoming more and ore an issue for Ian, and Mickey taking a toll on their relationship. Mickey went to meet Ian after work t the strip club where he works only to find out that Ian had ditched him and took off with a client who made him an offer he could not refuse.
Upon Ian's return home, Ian gives Mickey $600 revealing that e made the money by filming porno film. Mickey becomes angry and scared for Ian realizing Ian is a danger to himself and Mickey.The two have it out with Mickey telling Ian to pack his stuff he was taking him to a hospital o get help but before Mickey could stop it Ian takes off with the car and Mickey's baby.
While speaking of Babies, we cannot not mention the relationship troubles between Gallagher family friends and neighbors Kevin and Vee. Ever since Vee has given birth to the twins she has been feeling very neglected by Kevin who has taken on the role of Mr. Mom.
Since Vee s feeling neglected by Kev, she and Fiona hit a club and while Fi is ordering drinks Vee decided to dance and grind on a man on the dance floor, the result is a shocking happy ending for Vee who now feels she cheated on Kevin and he must do something along the same line to even out the score.
Kevin finally agrees to Vee's demands and returns home only to fid Veronica is upset and jealous afterwards. This causes another blowup between the struggling new parents, as the babies start to cry and Kev turns to go to them Veronica issues an ultimatum, telling him if he goes to the babies over her right now she will leave.
Kevin calls her on it as he goes up the stairs leaving Vee at the table looking shocked that Kev chose the twins over her. What an episode. Showtime continues to out shame each and every episode of Shameless. Things are getting real so make sure to tune in Sunday nights to see what happens next in the lives of the Gallaghers. What are your predictions Fiona and Steve, or Fiona and Gus?
Shameless airs on Showtime, Sundays at 9 p.m.