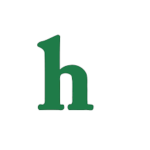 Shameless season 5 "I'm The Liver" episode found Showtime fans continuing to agree that just when you believe the show could not get any more Shameless they kick it up another notch.
This week's Shameless threw a lot of info and debauchery at fans every minute of the one hour show that was based around Father's Day. Sammi was going out of her way to get Frank's attention as her need for a father and Frank's approval continue to grow in a creepy way.
The episode begins with Fiona continuing to flirt with her new boss Sean and the sexual tensions are beginning to mount between the two.Fiona breaks out of her house arrest monitor a little early and is ready to party, but things take a crazy turn when she ends up clubbing with her 14-year-old sister Debs, who is ready to act all grown up and is spending the summer concerning herself over boys and loosing her virginity.
Fiona's brother's situations are complex, Lip is home from college for the summer and has taken on a tough construction job to make money for his next semester, but not before he is propositioned by n ex girlfriend Mandy, who lets Lip know she is more than interested in hooking up with him over the summer.
Carl is still working his wheelchair line and only has one thing on his young mind, hooking up with as many girls as possible, but in the meantime he has been hanging out with Liam.
Ian's mental stability is coming into question again this season on Shameless as he is teetering back and forth with his mother's hand-me down mental disorder which appears to be moving towards a scary turn for him.The Gallaghers and Ian's lover Mickey are growing extremely concerned and are trying to figure out the best way to help Ian before he falls completely over the edge.
V and Kevin are having a hard time adjusting to parenting their new baby twins. V wants pretty much nothing to do with being a mother and Kev is all about being the best dad he can possibly be to his children. This is causing the couple a lot of problems and could eventually bring on a split between the once happy couple.
Now back to the Shameless most Shameless storyline, Frank Gallagher. This alcoholic daredevil has no issues what so ever gambling with his live. Frank is like a cat with nine lives, he just keeps coming back after near death experience after near death experience.
After receiving his donor liver, Frank has decided to begin a new hobby, making his own booze. He claims he has figured out a system to continue drinking if he paces himself.
This week on Shameless the organ donor's parents have made contact with everyone who their son's organs helped out inviting them to Father's Day dinner as a tribute and way to be with their deceased son.
Frank introduces himself at the dinner stating "I am the liver, just before he shocks the family by drinking wine, which is against the organ donation policy.
As Season 5 of Shameless gets deeper into the meat of things it looks as if Fiona is going to get really involved with Sean, but not before she gets wild with a few others, just as she starts to fall completely over the edge for Sean we have a feeling that Steve/ Jimmy will re-enter the Gallagher's lives.
There also will most likely one or more near death experiences for Frank who could care less about the opportunities that he has been given to live.
It is also predicted that Carl and Debs will make some really bad decisions this summer, Ian will completely lose it and Lip will hook up with one or more of his exes, Mandy and maybe even Karen could return since Sheila did drop her name this week.
Whatever is set to take place one thing that we do know is that he Gallaghers will continue with their dysfunctional life shocking us every week growing more and more Shameless.
Shameless airs on Sunday nights at 9 p.m. on Showtime.