Shameless Season 5 episode 3 really kicked up the popular Showtime hit into overdrive on Sunday night with some "explosive" events.Debs decides to throw a Shameless party at the Gallagher family home after scoring a few cases of Frank's potent homemade booze. The party was unchaperoned and was pretty quiet until Frank's boozed suddenly began to hit the partakers hard. To say things get out of hand from that point is putting it mildly.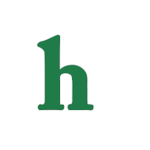 Debbie does Matty, loses virginity
Carl was all set up in the living via a tent where he was orally pleasing the drunken female party goers. Deb's older "friend" Matty showed up and began drinking Frank's "Milk of the Gods" brew and became very intoxicated very quickly telling Debs he needed to lie down a bit.
Debbie showed Matty to her bedroom but, not before kicking out a couple who were previously occupied in her room. Matty passed out on the bed with Debs snuggled next to him. Debs finds a condom in her room and decides to take this whole loosing her virginity thing into her own hands to say and "date rapes" Matty.
The next morning Matty wakes up in Deb's bed without his clothes on and very upset. Meanwhile Debs is walking around like a grinning cat, until she finds a note from Matty asking her to meet him in the park to talk. Deb's arrives appearing Shameless at the park to find an angry Matty telling her she date raped him, and not to call him again, Debs is left devastated.
Now in other Gallagher news, Frank and Sheila go rounds about the decision to sell the house. Frank has decided to go into business selling his homemade brew, but realizes needs to speed up his brew process to fill orders. Frank makes a deal with a scrap yard owner for parts and instead of cash offers his daughter Sammi's services in trade.
Frank on his own again?
This whole situation goes from bad to worse after Sammi and Sheila find out what Frank has done and confronts him causing a major ruckus. Meanwhile n the basement he scrap yard owner finds Frank's still and somehow causes an explosion blowing up Sheila's house. Sheila angrily takes off in her new RV leaving Frank, and all his Gallagher relatives behind.
Fiona gets duped by the rock singer who wants to hook up with her after his girlfriend shows up and he pushes Fiona off as one of his band member's friends. Fi end up hanging out with Gus and meets him again the next discovering that she and Gus have heated connection.
Ian is slipping deeper and deeper in to his depression as Mickey struggles with ways to keep the family afloat financially. Ian asks Lip to persuade Mandy into staying in town instead of leaving with her abusive boyfriend.
Lip and Mandy hook up and it seems like old times until Mandy tells Lip she loves him why they are having sex, leaving Lip stunned, yet unresponsive to Mandy's declaration. Mandy end up hurt and leaving town anyway, just as Lip receives a text from Amanda asking him to join her and her family in Florida.
That was a lot of Gallagher family dysfunction crammed into the one hour show, but as fans watched Shameless in awe the family is only getting warmed up this season
Possible spoilers…Many fans are predicting that Debs is going to have a couple of issues stemming from her date rape episode with Matty. Will she find herself in the midst of a pregnancy scare, will she go off the rails since Matty dumped her and threatened to have him arrested for statutory rape?
Then will Fiona fall head over heels in love with Gus to form a love triangle between herself, Gus, Sean and Jimmy/Jack? Who will Lip choose to love Mandy, Amanda, or is there a mystery woman in his future?
Could Ian snap at any moment becoming a danger to not only himself, but to those closest to him, and last but not least where will Frank live since Sheila left town? So many unanswered questions yet to be answered on Shameless Season 5.
Shameless airs on Showtime on Sunday nights at 9 p.m.