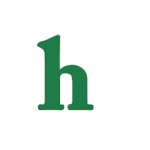 Selma Blair has been cast as Kris Jenner in the new OJ Simpson mini-series "American Crime Story," Hollywood Life reports. FX announced the news this week.
Selma Blair Cast as Kris Jenner in OJ Simpson Mini-Series
According to the report, Selma Blair beat out other actresses to portray a younger version of Kris Jenner, back when she was Kris Kardashian and married to Robert Kardashian, OJ Simpson friend and defense attorney when he was accused of killing his wife Nicole Brown-Simpson and her friend Ronald Goldman.
As previously reported by Hollywood News Daily, Lisa Rinna was allegedly in the running for the role, but she may have been too old to portray the younger version of Kris from back in the 90's when OJ was arrested for murder. Kris was close friends of Nicole Brown and OJ Simpson, and has even been rumored to have had an affair with OJ. Some rumors even suggest that OJ could be Khloe Kardashian's real father.
John Travolta, Connie Britton, David Schwimmer and More Round Out Cast
While Selma Blair will definitely be seen as Kris Jenner in "American Crime Story," there is no word on how big the role will be. Kris wasn't a huge part of the actual murder trial, but could be seen in scenes with OJ and Nicole before the murder or at home with Robert Kardashian, who is being played by former "Friends" star David Schwimmer.
Other cast members include John Travolta who will play attorney Robert Shapiro, Sarah Paulson as Marcia Clark, Connie Britton will play Faye Resnick and Jordana Brewster will portray Denise Brown.
What are your thoughts on Selma Blair being cast as Kris Jenner in the OJ Simpson mini-series "American Crime Story?" Tweet us @OMGNewsDaily.