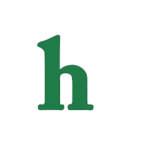 Selena Gomez appears to be moving on past her previous heartbreaks with Justin Bieber these days and filling her downtime with new guy pal Zedd. Selena Gomez and Zedd have been spending every free minute together sparking up plenty of dating rumors and speculation about just how serious these two are allegedly becoming.
Selena Gomez smitten with new man Zedd
Over the weekend Selena and Zedd spent some quality couple time together while bowling. Zed and Selena are in Atlanta where Selena Gomez is currently shooting her new film project "The Revised Fundamentals of Caregiving" with castmate Paul Rudd.
Selena and Zedd were photographed, which Selena shared on her Instagram, having some clean and wholesome fun during a bowling date. The date took place oddly enough in a bowling alley that looks very similar to the one where ex- Justin Bieber shot his first mega hit video "Baby."
Is Selena Gomez in love or attempting to make Justin Bieber jealous?
Coincidence, maybe, or was Selena Gomez sending a mental message to Justin Bieber through Instagram? Earlier in the weekend Zedd also took to the social media to share a photo of himself and Selena Gomez appearing all cozy and intimate captioning the picture, "Hint #2 #iwantyoutoknow [heart]." The alleged couple also spent an evening out with for dinner with a group of close pals that included Zac Efron and Sami Miro at STK steakhouse.
The two first began to gain new couple buzz a the Golden Globes after they were spotted together holding hands. It seems that Selena Gomez is definitely enjoying her time with Zedd, so much that when they are not together Selena is letting her fans, and followers, (whoever they may be) know she is thinking about Zedd.
Gomez posted a photo of herself in lonely in her bed, along with the message, "Missing la and this punk." Could Selena Gomez finally be getting over Justin Bieber, or is this a clever way to annoy "Biebs?" So far Selena Gomez has not confirmed or responded to questions about her new potential boyfriend.
Meanwhile in Bieberville, Justin has either also moved on for now, with Hailey Baldwin, or he is also doing a very good job of playing it cool where Selena Gomez is concerned. Is it really over between Selena and Justin, or is this just a small pause in their great love affair adventure?