Scott Weiland, best known as the lively frontman of the Stone Temple Pilots and  Velvet Revolver has been found dead at age 48. The singer was found dead on Thursday on his tour bus before a performance in Minnesota, according to Gossip Cop. The former STP frontman was scheduled to appear for a concert with his new band Scott Weiland & The Wildabouts at the Medina Ballroom in Bloomington but was discovered dead on his bus shortly before the show at approximately 9 p.m. The cause of his death is unknown at this time.
Rocker found dead on tour bus
Weiland's agent Tom Vitorino confirmed the star's death to NBC News revealing that Bloomington Police  were called to a hotel "on a report of an unresponsive male in a recreational motor vehicle" at 8:22 p.m. (9:22 p.m. ET) on Thursday. He was later declared dead.
A note posted on Scott's Facebook page reads:
Scott Weiland singer for Stone Temple Pilots and Velvet Revolver passed away in his sleep while on a tour stop in Bloomington, Minnesota, with his band The Wildabouts. At this time, we ask that the privacy of Scott's family be respected."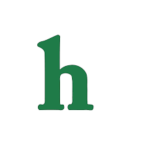 Weiland's death a mystery at this time
Unclear what led to Weiland's death, the Scott had a sad and public history of drug abuse and run-ins with the law as a result.  Weiland is survived by his third wife, Jamie Wachtel, and two teenage children from a previous marriage. Our thoughts and prayers go out to the Weiland family today during this difficult and sad time. Rest in peace Scott Weiland.
Story still developing.