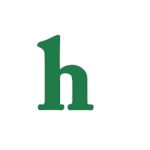 It seems Scott Disick hasn't changed his ways at all. The "Keeping Up With The Kardashians" star is reportedly still partying hard after the birth of his third child with Kourtney Kardashian, Reign Aston Disick.
Scott Disick and Kourtney Kardashian Headed for Split?
Us Weekly sources reveal that Lord Disick is "in a very dark place. He's been partying nonstop," and Kourtney Kardashian is "so sick of him and his behavior."
Kourtney and Scott have been having problems in their relationship for years, and Kardashian just can't trust Disick at his word. Scott's said he would stop drinking and partying so much in the past, but he continues to spiral back into his old ways time and time again.
Should They Stay Together For The Kids?
Now, an insider reveals that "Scott has told Kourtney that he's moving out." and while everyone around Kardshian thinks it's best if she and Disick split for good, there is one little victim who may have Kourtney holding on.
"Everyone on the outside says she has to leave him. It's very hard because Mason is obsessed with his dad and it would tear them, and the whole family, apart," the insider revealed.
Kourtney Kardashian and Scott Disick's new baby boy and relationship woes will likely be a huge part of "Keeping Up With The Kardashians" Season 10, which will also feature Kim Kardashian's struggle to get pregnant, Kendall and Kylie's worrisome behavior, Kris' divorce, and Bruce Jenner's altered physical appearance.
It looks like another wild year for the Kardashian family.
What are your thoughts on Kourtney Kardashian and Scott Disick's relationship issues? Should they try to make it work for the kids? Tweet us @OMGNewsDaily or leave a comment below.