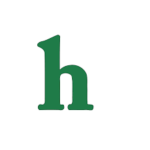 Scott Disick is allegedly using the dating app Tinder to meet women and cheat on his longtime girlfriend Kourtney Kardashian. OK! Magazine claims Scott's been on thin ice with Kourtney for his excessive partying and now a cheating scandal could be next.
Scott Disick Cheating on Kourtney Kardashian Using Tinder?
According to the report, Scott Disick, 31, has a "secret phone" that he accidentally left unattended one night after he passed out from drinking too much alcohol and Kourtney Kardashian got her hands on the phone and lost it when she realized that Tinder was downloaded on the phone.
"He says he only logged on out of curiosity and hasn't met up with anyone, but Kourtney doesn't believe him. Seriously, if this is true that's one of the worst lies we've heard. How does Scott even have time to check out girls online when he has three very small children at home, son Mason, 5, daughter Penelope, 2, and newborn son Reign Aston? It looks like Kourtney's doing all the work on the home front.
As previously reported by Hollywood News Daily, Scott Disick and Kourtney Kardashian's relationship is seriously on the rocks. Those close to her are reportedly telling Kardashian to dump Disick, but she doesn't want to upset the kids, especially Mason whom adores his father.
However, the report also suggests that Scott's had enough of Kourtney's controlling ways and that he's informed her he wants to move out of the home they share together with their three children. Is it the end for Kourtney and Scott?
Big Cheating Scandal In The Works For Scott?
If Scott has been using Tinder or anyone other method to pick up women and cheat on Kourtney there could be a serious cheating scandal in his future. Tiger Woods and Jesse James know all too well just how many women will come out of the woodwork once even one of them begins to talk about an affair, so if Scott's not careful he could be captaining a sinking ship.
What do you think about the rumors that Scott Disick is cheating on Kourtney Kardashian using Tinder? Tweet us @OMGNewsDaily or leave a comment below.