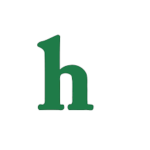 "Scandal" Season 5 spoilers reveal that Jake Ballard may not have bowed out gracefully when Olivia chose to be with Fitz in Season 4. In fact, he may ruin everything for them.
'Scandal' Season 5 Spoilers: Jake Causing More Trouble?
According to the Inquisitr, Shonda Rhimes recently revealed that Jake is going to do something that could lead to bad news for everyone, especially Olivia and Fitz. "Jake goes on a journey that might destroy everything."
Shonda also claims that Olivia is having a hard time adjusting to everything that has changed in her life as of late. "Olivia finds that every single thing about her life has changed in unexpected ways."
Everyone's Got Problems
As far as everyone else in Liv's life, there are going through a lot of changes as well. "Cyrus no longer working in the White House… Mellie is no longer living in the White House, Jake said he was walking away… Quinn was thinking about killing Huck…. We pick up right there in that environment," Rhimes said, adding that the Fitz-Mellie divorce is a possibility in season 5.
Meanwhile, "Scandal" fans haven't forgotten about Olivia's crazy dad, Rowan. While he's in jail for now that doesn't mean that's where he'll stay, or have someone working for him from behind bars. We haven't seen the last of Papa Pope!
Find out more when "Scandal" returns to ABC on Sept. 24.
What are your thoughts on the latest Scandal Season 5 spoilers? Tweet us @OMGNewsDaily.