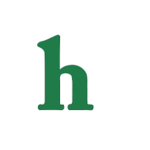 "Scandal" fans are counting down the days until Season 5 begins, but they may not like what's in store for one fan favorite character, Huck.
'Scandal' Season 5 Spoilers
There are rumors swirling that Huck could possibly betray his boss and friend, Olivia Pope, by returning to B-613, the organization run by Liv's father, Rowan aka "Command." The same organization that ruined Huck's life and nearly killed him multiple times.
There have been talks that Huck will be embracing the dark side when "Scandal" returns for Season 5, and fans would be crushed to see Huck rejoin B-613. However, viewers have become accustom to Huck's erratic behavior and it's become clear to them that he's a loose cannon that could snap at any moment.
Can Huck Be Saved?
It seems the only people that could have any impact on Huck are Olivia herself, possibly Quinn who has been to the dark side and back with Huck, and his family, wife and son. Will they be enough to keep Huck stable and on solid ground, or will he return to the soul crushing organization the ruined him to begin with? We can't wait to find out.
What are your thoughts on Huck's possibly journey and "Scandal" Season 5 spoilers? Tweet us @OMGNewsDaily.