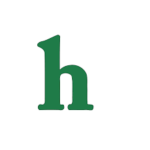 "Scandal" Season 4 is as intense as ever, but after the season is all said and done, some new faces will be coming. TV Line reports that a brand new gladiator will be coming in Season 5.
'Scandal' Season 5 Spoilers: A New Gladiator is Coming
As previously reported by Hollywood News Daily, fans were stunned when they believed Jake Ballard was dead. However, thankfully Jake survived the brutal stabbing at the hands of Russell, and now Russell is in for some Olivia Pope justice. Now, fans will be buzzing about the next season and what lies ahead.
It looks like Liv will hire a new warrior, which is nice considering that she's already lost Abby and Harrison, and fans have already met this person. Reports reveal that the new member of OPA will be someone we've already met, but not someone who has been a series regular. So, Abby won't return, David is out of the question, and Jake won't make his honorary title permanent.
Is Marcus the New Gladiator?
Fans are speculating that the new Gladiator on "Scandal" Season 5 will be Marcus. Liv has already helped out Marcus, and she's saved each and everyone of her Gladiators in the past. This would be no different. Since Marcus' political career is pretty much dead, it seems he could be a good asset to Olivia Pope's cause.
What are your thoughts on the latest "Scandal" Season 5 spoilers? Tweet us @OMGNewsDaily.