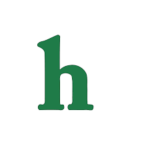 "Scandal" Season 4 has taken an interesting turn. During Thursday's all new episode, Olivia Pope's kidnapping actually prompted Fitz to wage war on West Angola per the order of the Vice President.
'Scandal' Season 4 Spoilers: Who will buy Olivia Pope?
Meanwhile, Fitz, Jake, Quinn, and Huck all scrambled to figure out exactly where Olivia was in the world, and finally with the help of David, it was revealed that Liv was being held in Pennsylvania at an abandoned warehouse. However, by the time Jake and the rest of the police got there Liv was gone.
It seems Olivia has talked her way out of a bad situation by convincing Ian, her captor, to take her off on their own and wage another war — a bidding war for whoever wants Ms. Pope the most, as she controls the President of the United States, and whoever has her has a lot of power.
Fitz and Jake to the Rescue?
When last we saw Olivia Pope she was flying high in the sky with Ian, who was ready for an all out bidding war for his prisoner. In next week's episode the dark net will light up as Liv's value continues to soar. Will Fitz and Jake figure out a way to buy Olivia, or can they rescue her before she lands in the hands of someone far worse than Ian?
Tune in next Thursday at 9 p.m. on ABC to find out how it all plays out.
What are your thoughts on the latest "Scandal" scoop? Tweet us @OMGNewsDaily or leave a comment below.