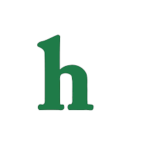 "Scandal" Season 4 is finally back after winter hiatus and we'll get to see what happened to Olivia Pope and who exactly kidnapped her. However, Liv won't be coming out of this ordeal unchanged. Show creator Shonda Rhimes reveals that the "gladiator" won't ever be the same person again.
'Scandal' Season 4 Spoilers: Who Kidnapped Olivia Pope?
"The way we kick off the [mid]season is really exciting," Rhimes tells The Hollywood Reporter, calling the mid-season premiere episode, titled "Run," her "favorite episode of television" that she's ever written and done. "It's very shocking. I think it's going to be very interesting for the audience. It's not anything that you would expect from 'Scandal.'"
When we last left "Scandal" Olivia Pope had decided to cut off all ties with her parents and decided not to chose Jake or Fitz for her love interest. It looked like Liv was having a breakdown after having so much tragedy happen to her, and was ready to take a mental vacation. But that didn't last long as she was kidnapped in just seconds as Jake left the room.
"She was sort of healed and that Olivia, in a lot of ways, I'm wistful for her because that Olivia would have been a lot of light, fun cases," Rhimes revealed. "It would have been a season of light, fun cases. And we talked about that a lot: 'She's healed, it's going to be fun again.' Then we take all that away from her. So the Olivia that we see and the season that's coming is — when you say who kidnaps her is going to affect the rest of the season, I don't think it's going to affect it in the way that you mean but I think it's going to affect it in the fact that Olivia Pope is never going to be the same person again."
Will Liv Finally Chose Between Fitz and Jake?
Of course, both Jake and Fitz will likely spring in to action trying to get Olivia back and find out who was keeping her hostage and why. Could this be the breaking point for Liv? Will she finally chose one of her two lovers after they race against time to return her safely home?
"What I love is that Olivia is the most important person to both of them in a lot of ways, or so it seems at this point," Rhimes says of LIv's leading men. "I can't imagine a world in which they wouldn't be at least attempting to work together."
"Scandal" Season 4 returns to ABC tonight at 9 p.m. Will you be watching? Tweet us @OMGNewsDaily or leave a comment below.