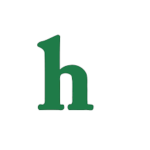 "Scandal" fans may have something new to rejoice about. The show's creator Shonda Rhimes has revealed that she has an idea for a spin-off series about the players in B-613, the secret organization of hit men that Olivia Pope's father, Rowan, heads, and Huck and Quinn were once a part of.
'Scandal' Spin-Off In The Future?
Shonda Rhimes has revealed in the past that "Scandal" isn't the kind of show that could last 10 seasons like her original mega hit "Greys Anatomy" has, but just because Olivia Pope's television journey may be ending in the not so distant future doesn't mean that all the characters have to say goodbye.
We're totally on board with anything that Shonda Rhimes has in her brain. Remember this is the woman who gave us "Greys Anatomy," "Private Practice," "Scandal," and the new hit drama "How To Get Away With Murder." We love everything she does, so a spin-off about B-613 could be another hit for her. Besides this means we may get to see more of Scott Foley!
Will we see more of B-613?
"I have my own obsessions with B613 that are probably unhealthy. I have like three versions of a B-613 spin-off in my head that I obsess about constantly," Rhimes said, according to the Hollywood Reporter.
"What I love is how supportive ABC is and how great Paul Lee is. Paul says at TCA that he wants Grey's to run forever and he'd love Scandal to run forever," Shonda added. "But we're telling a story and it's a very particular story and I don't think you could go, 'Now this other person is Olivia Pope.' It's not that kind of story; I think there's an end to it that is important for us to get to," she said.
What are your thoughts on a "Scandal" spin-off about B-613? Would you watch? Tweet us @OMGNewsDaily or leave a comment below.