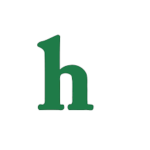 R.I.P. Jake Ballard. That's right "Scandal" fans, the unthinkable has happened. Olivia Pope's new man, Russell, has been hiding a big secret, one that caused him to murder Jake in cold blood in the shocking conclusion of Thursday's all new episode.
'Scandal' Recap: Jake Ballard is Dead
As "Scandal" fans know, David has been building a case against Olivia's father Rowan and B-613 and Jake, Huck, and Quinn have been helping him. This week, Rowan reached out to his daughter in hopes of hiring her to fix the situation for him, and wanted her to chose family above all else.
When Olivia told Rowan she would not help him and that she would see justice for her friends who were all pawns of B-613, Rowan took it upon himself to deliver a little justice of his own.
Who Will Die Next?
After Liv and Rowan's blow up, Jake received a text he believed was from Olivia asking him to meet her at her office, where a masked man attacked him and stabbed him. Jake unmasked his attacker only to find out it was Russell, the man whom Olivia met at the bar and has been carrying on a mostly sexual relationship with for weeks now.
Sadly, Jake Ballard will not be able to spill the details of Liv's dangerous new man working for Rowan because Russell murdered one third of the Olivia/Fitz/Jake love triangle, shocking fans everywhere.
R.I.P. Jake
Next week the race will be on to take down Rowan as he'll be targeting everyone that Olivia loves, and anyone who could land him a lifetime behind bars, so no one is safe from his wrath.
We will certainly miss Jake, but Fitz will likely not be too broken up about the news, as now he has a clear path to Olivia, or will Russell and Rowan target him next? Meanwhile, Shonda Rimes has continued her tradition of making us love Scott Foley and then killing him off!
Are you shocked that Jake Ballard was killed off "Scandal?" Tweet us @OMGNewsDaily.