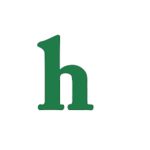 Bay City Roller fans, 'Rollermania' is coming back! The former 70s boy band, the Bay City Rollers, have made a huge announcement! They have revealed that they are reuniting in a comeback tour 40 years after their original claim to fame.
70s boy band the Bay City Rollers reuniting!
Bay City Roller fans need to hang onto their kilts. The former 70s boy band, the Bay City Rollers, have announced a reunion tour with the original band members. During the 70s, the Bay City Rollers were the "It" teen idol boy band selling over 120 million records during their heyday.  It was total mayhem as girls went wild; shows were sold out nightly, and every piece of tartan and plaid was snatched up to copy the Scottish heartthrobs wardrobes.
The Bay City Rollers popularity was highest in the mid-1970s. The British Hit Singles & Albums described the Rollers as the "tartan teen sensations from Edinburgh." They were described as "the first of many acts heralded as the 'biggest group since the Beatles.' Along with one of the most screamed-at teeny-bopper acts of the 1970s" during a time in music history fondly remembers as "Roller Mania."
Were you a Rollermanic?
The BCR's original line-up included lead singer Les McKeown included guitarists Eric Faulkner and Stuart John Wood, bassist Alan Longmuir, and drummer Derek Longmuir. The upcoming reunion features three of the "classic five" – Les McKeown, Alan Longmuir, and Stuart Wood. It has not been announced as to why Eric Faulkner declined the opportunity to relive some of the best days of the band's life.
Rollers Wood, McKeown and Longmuir have promised rollermanics "a very special Christmas present to all the fans that have kept the faith with the band over the years". The BCR's have hinted that the beginning of the reunion will begin taking place in December with a new album and a comeback show at the Barrowlands in Glasgow. Announcing the reunion at a press conference in Glasgow, singer Les McKeown joked: "You think we're doing it for money, but we're doing it for the glory of Scotland and the glory of the tartan.
"Taking the Scottish name all around the globe. That's what we're doing it for – to see our fans again one more time." This statement is enough to send the middle-aged Rolermaniacs over the edge, who were truly heartbroken after the band split. So dig out your Roller gear of days gone by, and get ready to "Keep On Dancing" until your "Teenage Heart" can't stand no more.
What do you think will you be reminiscing your youth at the Bay City Rollers reunion concerts?