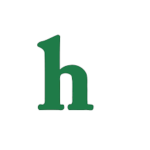 Ryan Reynolds was hit by a car while filming his new movie "Deadpool" in Vancouver over the weekend. The new father was struck by a car whose driver then fled the scene creating a hit and run situation.
Ryan Reynolds Hit By Car in Canada
According to Us Weekly, Reynolds was not thankfully not injured in the accident. Police confirmed that the driver did leave the scene after striking the former People Magazine Sexiest Man Alive. "While walking, Ryan was struck by a paparazzi driving a car through an underground parking garage. The man fled the scene. Ryan is okay."
"I can confirm we attended and investigated the hit and run in the parking lot on Friday and there were no injuries," Const. Brian Montague told CBC News via e-mail. "Unfortunately I have not been given an update and don't know the outcome or how things have progressed with confirming who the driver is."
Police Conducting Investigation
No further information or details have been confirmed yet. However, it is being reported that the person driving the car that hit Ryan Reynolds may have possibly been a member of the paparazzi.
Police are currently conducting an investigation in hopes of finding the person responsible for hitting Reynolds in the hit and run case.
What are your thoughts on Ryan Reynolds being hit by a car in Canada? Tweet us @OMGNewsDaily.