Ryan Adams and Mandy Moore's divorce drama has turned ugly. The couple, who were married in 2009, can't seem to settle their divorce and it all comes down to money and the care of their eight (yes, you read that right, 8!) pets.
Ryan Adams, Mandy Moore Divorce Drama Over Money and Pets!
According to People Magazine, Mandy Moore has asked Ryan Adams for spousal support in order to take care of their eight pets. Mandy, a singer and actress she can't afford to care for the animals on her own.
"Although I love our pets, it is overwhelming for me to take care of eight of them all of the time," Moore wrote, adding she's even had to  "cancel a prior work engagement because my housekeeper was ill and unable to stay with our pets while I traveled for work … Without Ryan's help caring for the house and our pets, I have not been able to work as much as I would like."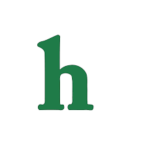 Ryan Makes More Money Than Mandy
For those of you who may think Mandy Moore is being petty in her divorce settlement with Ryan Adams the "Walk To Remember" star says that she feels like she has "no alternative," adding that Ryan contributed to paying half of their mortgage, property taxes, and insurance on their L.A. home, and that her current earning don't cover all of her expenses, including the pets.
Reportedly, Mandy Moore's yearly income is about a quarter of what Ryan Adams makes in a year. Adams most recently released a cover of Taylor Swift's 1989 album and was widely praised for his take on Taylor's songs. Meanwhile, Mandy hasn't been doing much that's been mainstream as of late, although we do remember seeing her on an old episode of "Grey's Anatomy," right?
What are your thoughts on Ryan Adams and Mandy Moore's divorce drama? Tweet us @OMGNewsDaily or leave a comment below.