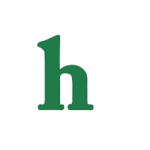 Rosie O'Donnell and family are going through a major crisis. The family is frantically looking for Rosie O'Donnell's 17-year-old daughter Chelsea, who has been missing since she ran away from home on August 11.
Rosie O'Donnell claims missing daughter Chelsea needs meds
The family and police investigators do not expect foul play at this time. It is believed that Chelsea left the family's Nyack, New York home with a black-and-brown terrier named Bear. on August 11. Rosie posted to her own site revealed that Chelsea was last seen in ripped jeans, a black hoodie, grey Converse sneakers and was carrying a black backpack. O'Donnell also notes Chelsea has "a large tattoo on her right side of a dream catcher with the word 'Breathe.'"
O'Donnell asks for help in finding missing daughter
Rosie O'Donnell reveals she is very worried about Chelsea's condition adding the puppy she left home with is actually a "therapy dog." At the end of her post about Chelsea's disappearance, O'Donnell asks if anyone has information about her daughter's whereabouts to "please contact authorities at 845-358-0206 or 911."Rosie O'Donnell updated her post on Tuesday, tweeting that Chelsea could  in New York City.
Oddly enough, Rosie was also doing some social tweeting on Monday night despite her growing concern for her missing daughter. Rosie O'Donnell  tweeted to Caitlyn Jenner asking  if she could take her out to dinner. O'Donnell, who recently split from wife Michelle Rounds, tweeted to the "I Am Cait" star Monday night "@Caityn_Jenner – dinner? My treat." Caitlyn Jenner has not yet responded to Rosie's proposal at this time.
Hopefully Rosie O'Donnell's daughter Chelsea will be found soon and returned safely to her family where she get the medical attention that is needed. As for Rosie's dinner offer to Caitlyn, who knows, do you think these two would make a good couple?