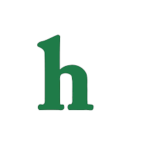 Robin Williams wife, Susan Schneider Williams, is reportedly fighting with the late actor's children over his personal belongings, and is ready to take the fight to court if need by.
Robin Williams widow fighting his kids over estate
According to Radar Online, Susan is battling Robin Williams children, her step-children, over items that belonged to the actor. "It's my sincere hope, as well as my client, Susan Williams', that this matter can be resolved amicably. If not, we are prepared to go forward, hire experts, and litigate this in court," Susan's lawyer, Jim Wagstaffe said.
As previously reported by Hollywood News Daily, Robin Williams tragically committed suicide in August of 2014, shocking his fans, and the world. The actor was only 62-years-old and had been in rehab just one month before taking his own life. His body was later cremated and the ashes were scattered in the San Francisco Bay.
Court date set for March
The report claims that Robin Williams' estate was left to his children, and that he had a separate trust set up for Susan. However, it seems that the actor's wife believes she's being treated unfairly and is ready for a big legal battle if things can't be resolved peacefully.
"The children are very well provided for under terms of Robin's will and trust. The notion that my client is after money is simply ridiculous," Wagstaffe added.
A court hearing in this matter is scheduled for March 30.
What are your thoughts on Robin Williams widow fighting his children over his estate? Tweet us @OMGNewsDaily or leave a comment below.