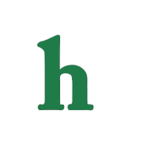 Rob Kardashian was spotted out and about in L.A. on Wednesday after months of keeping a low profile and not being seen by the paparazzi and/or fans. The former "Keeping Up With The Kardashians" star, 28, was seen wearing a black shirt and driving around his Calabasas neighborhood, People Magazine reports.
Rob Kardashian Spotted For First Time In Months
Rob Kardashian hasn't been spotted in months, and has said to be going through an extremely difficult time. His family has allegedly staged interventions for him, begged him to go to rehab and get help, but Rob seems to be in a dark place right now.
"He's sad, he's bitter, he's single. He is very depressed and has been [for a while]. It's really hard for him that his sisters are so public and he looks like the shut-in," an insider told the magazine.
Meanwhile, Rob has been missing out on family vacations, events, and even big bonding moments all because he does not want to be filmed by cameras or photographed by the paparazzi. Rob even left sister Kim Kardashian's wedding to Kanye West last year allegedly because of issues with his weight.
Family and Fans Supporting Rob Kardashian
Fans have asked the question about why the Kardashians just don't hire Rob a personal chef and a trainer to get the weight off. However, it seems that Rob's issues are much more than his weight. He obviously doesn't feel good about himself, and his depression may be dictating his choice to not seek help.
However, fans are hoping that Rob Kardashian being spotted out and about in L.A. won't be a rarity, and it is actually the first step to Rob leading a happier, healthier life. Rob has supporters that would love to seem him get his life back on track, and hoping that he can let someone help him with whatever issues he seems to be struggling with.
What are your thoughts on Rob Kardashian being spotted for the first time in months? Tweet us @OMGNewsDaily.