Rob Kardashian's Christmas wasn't as merry as the rest of the family's. The former "Keeping Up With The Kardashians" star was hospitalized and diagnosed with diabetes.
Rob Kardashian Hospitalized, Diagnosed With Diabetes
According to TMZ, Rob Kardashian was hospitalized over the weekend when he began feeling ill and his condition worsened. Rob was then taken to a L.A. hospital where it was revealed he was suffering from diabetes, likely from his weight gain over the years.
Rob Kardashian had no idea that he was diabetic and the illness has been a real eye opener for Rob, who has rarely been seen since gaining weight. He was last spotted in public on a late night fast food run back in June, and fans were surprised at the extent of his weight gain.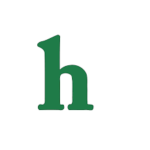 Rob Kardashian Ready To Get Healthy In 2016
Rob reportedly wants to start 2016 off right with a new healthier lifestyle which will likely include eating better, exercise, and possibly some mental health improvements as well.
The Kardashian family has been worried about Rob Kardashian's state for a long time now, and may be hoping this is the final straw that will push Rob over the edge and get him back on track in life.
Maybe Rob can use some of that Kardashian money to get a life coach, personal chef, and trainer to help him in his 2016 resolutions.
What are your thoughts on Rob Kardashian being hospitalized and being diagnosed with Diabetes? Tweet us @OMGNewsDaily or leave a comment below.