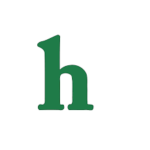 Rob Kardashian might actually be ready to go to rehab and get some help for the issues that have been plaguing him for the past few years, Radar Online reports.
Rob Kardashian Considering Rehab After Friend's Death
According to the report, the death of Rob Kardashian's friend, Chinx Drugz, a rapper whom he became acquainted with through Khloe Kardashian's ex-boyfriend French Montana. Chinx, 28, was murdered and it is taking a toll on both Khloe and her little brother.
"It really was a huge wake up call to both him and Khloe," an insider reveals. "Rob was very close friends with Chinx," the source added.
Rob Finally Ready For Rehab?
Meanwhile, the death has Rob seriously considering checking in to rehab and getting help, which his family has been begging him to do for years. "Everyone in his family has been begging him to go and get help for quite some time. They also realize that they have neglected Rob and it is something they are all really trying to change."
It seems Rob Kardashian's problems all started when he and former girlfriend Adrienne Bailon split and he began gaining weight. Since that time Rob has become very distant from his family, refuses to appear on their reality series "Keeping Up With The Kardashians" and even left Kim Kardahian and Kanye West's wedding before the ceremony because of his issues.
"Thankfully, this is something that Rob is considering now, which is huge. He doesn't want to die like Chinx did and we are all hoping that this will be the catalyst to force him into treatment."
What are your thoughts on Rob Kardashian's possible rehab stay? Tweet us @OMGNewsDaily.