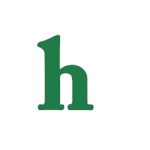 Rihanna was targeted earlier today by a crazed celebrity stalker.The creepy fan posed outside of Rihanna's Hollywood mansion gates to take a selfie that he then posted on Twitter.
The man stalking Rihanna name is Ralph Alexander. The fan selfie most likely would have gone unnoticed by most if he hadn't posted a bizarre, and threatening message to the pop singer threatening to kill her.
Crazed stalker threatens to kill Rihanna on Twitter
Alexander's threatening tweet reads,"@Rihanna outside yo house,"Then followed it with another writing "bout to get a gun license…Sorcery is weapons I use guns…Should of killed Rihanna a minute ba would be good right now." Some loyal concerned RiRi fans instantly spotted the threatening verbal attack and notified the authorities of the strange and frightening tweets.
Rihanna continues to have bad luck with men
It is not known if te pop singer was home at the time of the threat, or if this creepy stalker was arrested. Hopefully Rihanna is aware of this potential danger to her and has at least stepped up the security at her home. Poor Rihanna she just seem to draw the crazy one towards her doesn't she.
In more Rihanna crazy man news Chris Brown is reportedly back with ex-Karrueche Tran. This news comes out after the couple's break up. Karreche who swore off Brown after he cheated on her and impregnated another woman with his child just can't seem to quit Brown.
Oh, one more juicy tidbit on Brown and Tran's reconciliation, this happened after Chris Brown just got back from spending some quality time partying with Rihanna. Looks as if these two women will continue to share in their relationships with Chris Brown.
What do you think about Rihanna's death threats, and her romp with Chris Brown?