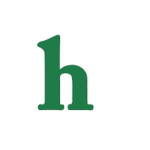 Was Rihanna caught snorting cocaine on video? A new video has allegedly been released of the singer and some friends partying and dancing, and shows Rihanna seemingly snorting a substance.
Rihanna Caught Snorting Cocaine in New Video?
However, none of the videos have been posted by anyone who seems to have any connection with RiRi. In fact, many fans don't even believe that the woman in the video is even Rihanna!
Fans Going Crazy Over The Video
The singer has not spoken out about the video, nor has anyone in her camp. However, fans are going crazy giving their opinions on the footage, and sharing in on social networking sites such as Instagram, Twitter, and Facebook.
Is It Really Rihanna?
While Rihanna has made no secret that she likes to party, The Hollywood Gossip reports that the singer seems to stick to alcohol and smoking marijuana, and has never been seen doing any hard drugs in the past.
What are your thoughts on the alleged video of Rihanna snorting cocaine? Do you think it's really her? Tweet us @OMGNewsDaily!