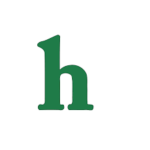 The Richard Gere divorce battle is heating up in the courtroom. Gere, and his estranged wife "Bond Girl" Carey Lowell are fighting it out over Gere's $100 million bank account. Gere and Lowell recently came to terms on the custody case concerning the couple's 15-year-old son, Homer James Jigme Gere. They have sinced moved on to the meat of their divorce, the settlement amount.
Richard Gere and Carey Lowell battling over $100 million bank account in nasty divorce
The couple have been married 11-years and split last year because their very different life styles did not match. Richard Gere,65, is a Buddhist and really craves his privacy and a tranquil setting for his life while Lowell, 54, enjoys more of a social life traveling and entertaining with Hollywood bigwigs and celebrity friends.
Hollywood couple Richard Gere and Carey Lowell divorce over different lifestyle choices
The couple were reportedly friendly towards each other outside of the courtroom, but it is not yet known if they are close to coming to terms on their divorce settlement, or if this will be a case that drags on for some time, as an celebrity divorces end to do.
What do you think how much money is 11-years of marriage worth in Hollywood these days?
This will be Richard Gere's second divorce, he was previously married to Cindy Crawford from 1990-1995.