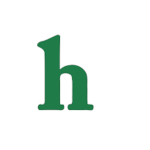 "Revenge" viewers were shocked when Victoria Grayson decided to end her war with Emily Thorne aka Amanda Clarke by literally killing herself in Grayson Manor.
Victoria Grayson Really Dead
While fans watched Victoria became unstable and paranoid over Emily's ongoing retaliation, and even stealing the evidence away that she tried to alert the authorities to, then she finally gave up. Victoria went back to her old home, which currently is inhabited by Emily/Amanda and turned on the gas. She sat in her favorite chair and lit a lighter, blowing herself, and the house to pieces.
While there might be some debate about whether or not Victoria is actually dead or not, Madeleine Stowe reveals that Victoria's suicide shouldn't come as too big of a surprise.
'Revenge' Ending After Season 4?
"People have different theories about it all, but one thing you need to remember is that Victoria has displayed that she's suicidal," Madeleine told TVLine. "There's always been a bit of a death wish in her. She has a history of that, so this shouldn't be a complete surprise."
Stowe then confirmed that she is "not coming back" to "Revenge," and that Victoria's story line is over, which might be fitting since many fans believe "Revenge" could be ending for good after this season. The ratings have been down and the plot is losing luster, so we may be saying goodbye to Amanda, Nolan, Jack, David, and all the rest along with Victoria int he very near future.
What are your thoughts on Victoria's death on "Revenge?" Do you think the show is ending? Tweet us @OMGNewsDaily.