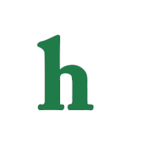 "Revenge" fans watched the show come to an end after 4 seasons on Sunday night. The series finale was full of action and drama as there were quite a few plot twists and turns in the finale episode.
'Revenge' Series Finale: How Did It All End?
As Nolan, Jack, and David scramble to find a way to get Emily/Amanda out of jail, they help her escape by triggering the fire alarms in the prison where she's being held. Amanda walks right out of the gate and to Nolan and they begin their finale revenge plans to find Victoria.
Amanda and Jack head to the house where Ben was killed and after discovering it was Victoria's mother's body that she planted in Grayson Manor when the house exploded the two decide to lay low. However, finally being all alone their feelings come spilling out and the two make love for the first time.
When Amanda leaves to get proof that Victoria switched her dental records with those of her mother Jack is attacked by "White Gold," the assassin that Margo had hired, and the same woman who killed Ben. Amanda and Nolan both vow revenge and Miss Clarke says she'll kill Victoria for all her sins and Nolan wants to take on Margo.
As Nolan confronts Margo she breaks down about all the ways she's strayed away from her true self and all the people she's lost along the way such as Daniel, her child, and her father, Pascal. Margo helps Nolan take down White Gold, who was played by Courtney Love, as Amanda seeks out Victoria, and knows just where to find her thanks to Louise.
Amanda and Victoria's Final Showdown
Amanda finds Victoria and the two have one final showdown. As Amanda points the gun at Victoria a shot rings out and Victoria is shot in the chest. David is standing behind his daughter and has pulled the trigger, not wanting Amanda to have to take a life and lose a part of her soul.
As Amanda is shocked to see her father, another shot rings out, and a dying Victoria has picked up the gun and shot Amanda in the back. David scrambles to call 911.
Flash forward and Amanda is alive and well and putting flowers on her father David Clarke's grave. Amanda remembers spending the winter with David as he grew weaker and watching him die as he was telling his daughter how much he loved her and how proud of her he was.
David Is Dead
Charlotte interrupts Amanda's thoughts and the two rush off to prepare for their busy day. As Amanda leaves the cemetery the graves of the Grayson family are shown, Conrad, Daniel, and finally Victoria.
Amanda leaves and is getting ready for her wedding…to Jack…finally! She slips on her dress and looks at the scar on her chest from where Victoria had shot her and she had surgery. Amanda and Jack get married with their friends and of course little Carl there with them.
Amanda and Jack Get Married
At the reception Jack makes a moving speech about his love for Amanda and all of those who could not be there to celebrate with them. Later, Nolan tells Amanda that he doesn't know if there is life after revenge, and wonders what he'll do without it. Amanda and Jack sail off together on the boat that David restored as an unknown man comes to Nolan for help. He tells Nolan that Amanda sent him and that his mother has been unfairly set up and arrested.
It looks like Nolan is continuing on with the revenge business, and Amanda and Jack finally got their happy ending.
What did you think of the "Revenge" series finale? Tweet us @OMGNewsDaily.