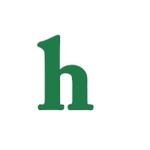 "Revenge" has been canceled after 4 seasons on ABC. The series, which followed Amanda Clarke aka Emily Thorne, on her quest to clear her father's name and seek vengeance on all those who wronged her family has run its course.
'Revenge' Canceled After 4 Seasons
According to Hollywood Life, "Revenge" was officially canceled this week after much speculation that the series would come to an end this season, and due to the most recent episodes is seems that execs knew that it could possibly be the end of the line for the show.
"We can officially tell our fans that this will be the end of the story," Sunil told Entertainment Weekly. "We've been talking to the network and we all just wanted to make sure that we felt very confident. Now that everybody has seen the finale—which is fabulous—everybody understands that as much as we all adore the show, it has hit exactly the mark it needed to to end. This is the series finale of Revenge that will be airing in a couple weeks."
Will The Series Finale Be Satisfying?
This means that the May 10th Season 4 finale of the show will also serve as the series finale. Many believe that for the show to end properly that Emily and Jack need to end up together, Nolan should have found his path in life, and David Clarke's life should be in order.
Now that Victoria Grayson is dead and gone that takes care of her story line, but what about Amanda's half-sister Charlotte? Will she find her way without any family around? It looks like fans will have to be satisfied with whatever the Season 4 finale brings as they say goodbye to the show.
What are your thoughts on "Revenge" being canceled? Tweet us @OMGNewsDaily.