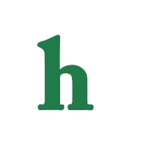 Randy Travis received a standing ovation during Sunday night's ACM Awards Show after country singer Bryce Lee paid tribute to Travis singing his hit "Forever and Ever, Amen."
Randy Travis receives standing ovation at ACM Awards
Two years after suffering a devastating stroke Nearly two years after suffering a devastating stoke, fans were stunned and thrilled to see Randy Travis back in the public eye. After Lee announced that the music legend was in the house a camera cut to Randy Travis as everyone in attendance rose from their seats to honor him with a standing ovation. Randy Travis has revealed that despite his struggles over the past few years medically and emotionally he is ready and eager to get back on stage and perform.
Randy Travis battles back from personal and health issues
Randy Travis began having a tough run of luck back in 2010 after an acrimonious divorce with his first wife, Lib Hatcher. In 2012, he was arrested twice for alcohol-related incidents, one in which he allegedly entered a convenience store naked and then crashed his car. He pled guilty to a DUI charge for that offense in early 2013, receiving two years probation, a $2,000 fine and a 180-day suspended jail sentence as a result.
In 2014 Randy Travis was admitted to the hospital with heart troubles that lead doctors to diagnose the singer with idiopathic cardiomyopathy. During treatment Travis suffered a stroke and required surgery to relieve pressure on his brain. During this time the doctors prognosis for the Randy's recovery was grim revealing he would need several months of physical therapy to make a full recovery.
Despite the tough obstacles Randy Travis has fought his way back with great determination surprising not only his family and medial team with his rapid recovery but his fans. We look forward to seeing more from Randy Travis in the near future.