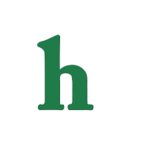 Rachel Uchitel is not wasting anytime on letting Tiger Woods know a couple of important facts since his split with Lindsey Vonn. First of Rachel Uchitel has revealed that she is also single again, and that she is open to dating Tiger in 2015.
Rachel Uchitel goes Tiger hunting following Woods,Vonn split
Tiger Woods and Lindsay Vonn announced on Sunday via separate statements that they have mutually decided to end their three-year-relationship. Both Tiger and Lindsey stated that they are ending on friendly terms and wish the other happiness.
But here is the interesting twist in this news, Rachel Uchitel, one of the many women that Tiger Woods was carrying on with during his sex scandal years has made herself available to Tiger Woods once again, should he be interested.
Rachel Uchitel reveals she is interested in dating Tiger Woods again
Uchitel as one of the mistresses that caused Tiger Woods to lose his family, his wife his $100 million, and nearly his career.Sources close to Uchitel reveal that Rachel has never stopped loving Tiger, but their relationship ended in a "humiliating" way.
Rachel says, "He would have to do some major apologizing to get back in my good graces, that's for sure." It is not known if Tiger Woods is remotely interested, or not in reliving those days with Rachel Uchitel or not. It would most likely be the second time in his life that he makes a very costly mistake if he does according to fans, but anything is possible.
Do you believe Tiger Woods would ever go back to Rachel Uchitel after everything that has happened?