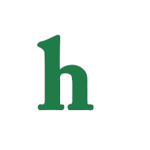 Regina George is dating Tim Riggins! That's right, Rachel McAdams and Taylor Kitsch are dating. The actors met on the set of their HBO series "True Detective" and are said to be getting serious already.
Rachel McAdams Dating Taylor Kitsch
Us Weekly reports that the "Mean Girls" actress, Rachel McAdams, and former "Friday Night Lights" star Taylor Kitsch were spotted having a romantic dinner in West Hollywood recently, and that multiple sources have confirmed that the pair are dating.
"It hasn't been long," says an insider. "But it's serious." The actors, who are both Canadians, have reportedly been friends for years, but grew closer while working on "True Detective" Season 2 together.
Rachel Likes To Date Her Co-Stars
Rachel McAdams has a track record of dating her co-stars. In the past she's dated her "Notebook" co-star Ryan Gosling as well as her "Southpaw" co-star Jake Gyllenhaal.
"A set may seem like a good place for romance, but I don't think it's very conducive; it's too distracting," Rachel said. "Every relationship I've had with a coworker comes after the fact."
While the couple have yet to confirm their romance, sources say Rachel and Taylor are definitely smitten with one another. "I don't know if it's full-blown love yet, but they talk constantly," an insider stated. "They're really into each other. She talks about him all the time!"
What are your thoughts on "True Detective" stars Rachel McAdams and Taylor Kitsch dating? Tweet us @OMGNewsDaily.