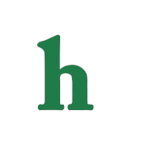 "Pretty Little Liars" Season 6 spoilers are starting to roll in, and fans are in for a huge time jump. Before the season is over viewers will see the girls way in to the future, which should be interesting after the Season 5 finale's big A reveal.
'Pretty Little Liars' Season 6 Spoilers: Big Time Jump Coming
Executive Producer Marlene King has confirmed that "Pretty Little Liars" Season 6 will jump ahead 4 years and show the girls, Spencer, Aria, Hanna, Emily, Alison, and Mona in the future after they're done with college, and likely back in Rosewood.
It looks like the show is taking a page from "One Tree Hill," as the series jumped past the main characters' college years and right into their adult lives as they were in their early 20's. While fans miss the experience of seeing the characters' lives play out for those four years, it really is a good way to bypass a not so interesting time in their lives, and get back to the main story line of the series.
It Worked For One Tree Hill
It worked wonders for "One Tree Hill" as the characters, Lucas Scott, Nathan Scott, Peyton Sawyer, Haley James Scott, and Brooke Davis were very interesting to watch in their adult lives.
It seems that it will be very dramatic for the "Pretty Little Liars" characters to return home after 4 years apart at college and continue to deal with A and all the repercussions of their secrets.
"I did say we're going to do a four-year time jump and we will honor that before the end of season six," EP Marlene King told E! "It's really exciting I can't wait to see the girls after they come back from college. It's going to be awesome."
What are your thoughts on "Pretty Little Liars" Season 6 time jump spoilers? Tweet us @OMGNewsDaily.