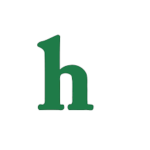 "Poltergeist" is back in a big way. The 1980's horror classic has gotten its remake and the first trailer for the movie has been revealed. While the main story is still very much the same, judging from the first trailer there are a few big differences.
'Poltergeist' Remake Trailer Revealed
The main character is a little girl who gets sucked into the supernatural world. In the original movie the girl's name is Carol Ann. However, in the 2015 remake the name of the child is Maddy. Another big difference is the medium who comes to help the family with their ghost problems is a short, and let's face it, creepy woman in the first film. In the remake the medium is an older Irish man.
Clown Scene Still Terrifying
With that being said, there are some very scary scenes revealed, and in the infamous clown scene fans will likely be jumping out of their seats when the toy clown pounces on the family's young son in a terrifying moment.
Check out the "Poltergeist" trailer below and tell us if you'll be watching when it hits theaters. Tweet us @OMGNewsDaily or leave a comment below.