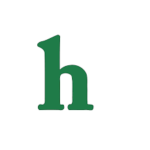 "American Idol" winner Phillip Phillips has filed a petition to try and get out of his "oppressive" contract. The singer, and winner of the show's 11th season, is one of the reality competition's most famous and talented past winners. His star rises with the likes of Kelly Clarkson, Carrie Underwood, and others. However, he reportedly believes that the's being held back due to the contract he signed while participating on the show.
Phillip Phillips: 'American Idol' Winner Files Petition to Get Out of Contract
MSN reports that Phillip Phillips filed a a petition with the California Labor Commission on January 22 that claims the "American Idol" contract and producers have "manipulated" him into taking jobs since he hit it big.
"I am very grateful for the opportunities provided to me through appearing on American Idol," says Phillips. "The value that the fans and the show have given to my career is not lost on me. However, I have not felt that I have been free to conduct my career in a way that I am comfortable with.  I look forward to being able to make my own choices about my career and to being able to make great music and play it for my fans."
Will Phillip Get The Freedom He Wants?
"In response to Petitioner's questions about why this deal would make sense, 19 admitted the deal was being entered into in exchange for JetBlue's support for the 2013 American Idol Live Appearance Tour," says the petition. "Since Petitioner was not performing on the 2013 Idol Tour, the only conceivable purpose for Respondent booking the performance was to help the struggling finances of Respondent's Idol Tour."
Phillips has become a fan favorite with songs such as "Home," "Gone, Gone, Gone," and "Raging Fire." His musical talent and unique soulful voice had him destined to be a star. However, he obviously feels strangled by the confines of his contract, and fans will be interested to see what he will do with more artistic freedom when and if he gets it.
What are your thoughts on Phillip Phillips trying to get out of his "American Idol" contract? Tweet us @OMGNewsDaily or leave a comment below.