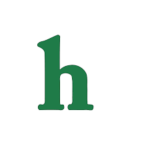 Pete Wentz has opened up about his divorce from Ashlee Simpson nearly four years after the couple ended their marriage, stating that they were never really meant to be.
Pete Wentz on marriage to Ashlee Simpson, "never meant to be"
Wentz, 35, best known as the bassist for the popular rock group Fall Out Boy spoke out candidly on Tuesday on the Howard Stern's Sirius XM radio show. Wentz shared details about his former relationship with Ashlee Simpson Ross, the demise of their marriage and how it has effected his later relationships.
When Stern asked Pete if he thought that the marriage was destined to last for ever, or if he felt it was heading for trouble. Pete claimed at first he thought it was a "forever" deal, because his parents have been married 35 plus years, but it was always in the back of his mind that he and Ashlee had married so young.
Fall Out Boy's Pete Wentz reveals he married Ashlee Simposn too young
The marital problems began back in 2010 after Fall Out Boy went on hiatus. "Here's what it really was: At 31, we'd had all these great years as a band, and then we took time off, and I basically became Mr. Mom," he said, referring to son Bronx Wentz, 6. "I had the beard, the flannel shirt. I didn't know what my identity was. That factored in. When your identity is what you do, it's hard when you stop doing it."
Making a reference to the Michael Keaton comedy "Mr. Mom," Pete went on to say he grew out a beard, lost interest in keeping up his rock and roll appearances because basically he stated he was "just hanging out with his kid all day." Pete claims that he started caring less and less about his appearance and hygiene and started to get more and more depressed each day. "It's like a vicious cycle."
Stern asked Wentz if he was afraid of losing his sanity, with saying he thought it was possible.Things began to change for the singer he claims after he went and hosted Jingle Ball. He was there as only a host and revealed he became very upset about being there and not performing in stage. That night took a bad turn for Wentz who reveals he began drinking very heavily that night and ended up banging his head and getting stitches.
This did not sit well with Ashlee at the time, with Pete claiming he was very upset that she was not more understanding of his feelings on the matter. The arguments between the two grew more explosive daily, it grew to the point the heated arguments were happening in public also.
Ashlee and Pete soon had enough and decided to end the marriage and go their separate ways to a point, the couple share a son together after all. Pete Wentz and Ashlee Simpson Ross have a 50/50 custody agreement.The two see to make it work for their son's sake, but Pete reveals it is different because of the change in lifestyle, but they have made it work on friendly terms.
Pete Wentz is currently dating model Megan Camper, the two began dating back in 2011. Wentz revealed to Stern it is an entirely different relationship with Camper than Ashlee "I've learned that you need to make time to be present for people, and that was something that I learned and only kind of came with age. And I've matured. I think it really came with having a kid."
Is a second marriage in Pete Wentz's future? The rocker reveals it is something they are talking about, but they will do when they feel the time is right, and in private. "I'm a man in love!" he added. "Not jumping on the couch, but…" As for Pete's ex-Ashlee, the little sister of Jessica Simpson married Evan Ross back in 2014 proving love is grand the second time around.When do you think Pete Wentz will tie the knot again.