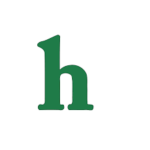 Patrick Demsey's inappropriate relationship with a "Grey's Anatomy" crew member is allegedly the reason that Shonda Rhimes decided to fire the leading man from her hit show.
Patrick Dempsey Inappropriate Behavior Got Him Fired From 'Grey's Anatomy?'
According to the Inquisitr, Patrick Dempsey had an inappropriate relationship with one of his young co-workers, and his co-star Ellen Pompeo, who plays in on-screen love, Meredith, on "Grey's Anatomy" was not happy about it. Ellen was allegedly furious that Patrick was seeing someone who worked on the show because she's close friends with Dempsey's soon-to-be ex-wife, Jillian Fink.
"[Ellen] found out and was angry because she's close friends with Jillian, so of course, she told her. Patrick found out that Ellen told his wife about the relationship and totally lost it. They had a huge blowup on the set in front of everyone. There was tension in Patrick and Ellen's relationship for years before the final blowup. [She] was sick of his behavior on and off set," sources told In Touch.
Patrick Causing Trouble On Set?
After the crazy on-set fight, Ellen reportedly went to the show's creator, Shonda Rhimes, who decided it was time for Patrick Dempsey to leave "Grey's Anatomy."
"Shonda has no patience for that kind of behavior. Shonda fired Patrick. He didn't want to leave… Producers didn't want him causing trouble."
While, Dempsey's rep denies the reports of him being fired from "Grey's Anatomy," it looks like Patrick Dempsey's inappropriate behavior on set may have cost him his job.
What are your thoughts on the reports of Patrick Dempsey's inappropriate behavior? Tweet us @OMGNewsDaily.