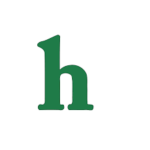 Paris Jackson and Chester Castellaw's sexy selfie has everyone talking. Michael Jackson's daughter is all grown up and looking gorgeous in her new photo with her punky boyfriend, The Daily Mail reports.
Paris Jackson, Chester Castellaw: Young and In Love
It looks like Paris Jackson confirmed her romance with Chester Castellaw via her social media pages as she posted a series of cute snapshots with her boyfriend. Paris, now 17-years-old, looks all grown up and has changed her style a bit. Michael Jackson's daughter has red streaks in her hair and wearing darker make up and lipstick as she takes a photo of herself and Chester, who is kissing her on the cheek, and throwing up the rock and roll sign with his hand.
Sources reveal that Paris and Chester's love is real and that the young couple are smitten with one another. Paris is said to be completely head over heels for Chester and is telling those close to her that he is her soul mate.
Paris and Chester are 'Soul Mates'
"Paris is completely head over heels for him and she has been gushing about him constantly, telling her family members that she loves him and he is her 'soul mate,'" an insider tells Radar Online.
Paris Jackson has had a very trying and difficult road in her 17 years. She lost her father at a very young age, she was thrust into the spotlight after MJ's death, her family battled over her and her siblings, Prince and Blanket's futures, and when things got too hard to handle the teenager attempted suicide.
Thankfully, it looks like Paris Jackson and Chester Castellaw are happy, in love, and hopefully everything stays that way for the teen.
What are your thoughts on Paris Jackson and Chester Castellaw's romance? Tweet us @OMGNewsDaily.